Successful with overstocks and clearance sales: specialities, potential and sources of this trading segment!
Dealers have always been looking for cheap sources of supply and good sellable goods. With the ever-increasing competitive pressure from and on marketplaces such as Amazon and Ebay, price comparison portals and e-commerce in general, retailers' margins are eroding faster and faster.
Attractive purchasing conditions, promotional goods, customer gifts and no-fokus assortments are becoming increasingly important for resellers. Years ago, retailers often only wanted to list permanently available goods in their assortment, but now the focus is on limited available articles with strong margins.
Online and marketplace merchants in particular are no longer subject to the restrictions of a stationary sales area. This type of retailer is looking for attractive goods that can be sold quickly and offer margin – stocklots and left overs are often interesting margin earners that your competitors cannot copy.
The decline in retail-prices for standard products can become ruinous in minutes
For most traders, the income from their own trading activities is derived from the difference between the purchase price and the selling price of the traded products. Other economic systems (ecosystems) generate income from the operation of the products, from licence fees or service and maintenance costs. The classic retailer has to buy the right articles with a lot of intuition and product knowledge and offer them on the market at the optimal time, then he likes to achieve adequate margins despite competition.
The retail concept of being "one of many" resellers of a third good/third-party brand is, however, works less and less profitable for mass market standard goods or FMCGs. Firstly, today's retailers product range will become tomorrow's competitor, because brands and manufacturers are increasingly verticalising their sales strategy and secondly, the price decline of a product with many sellers in times of dynamic pricing can sometimes reach ruinous proportions in just a few minutes.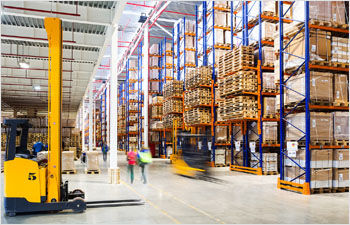 Dynamic assortment management: standard goods, private labels, stocklots & clearance sales /promotional goods
Product and assortment management are increasingly becoming the central key function of every retail company. Until a few years ago, the retail store of "Meier's household goods" could exist in just about any place and offer high-priced branded goods as a regional supplier, but today this type of retail store has collapsed in nearly every german city.
Competitive prices as well as own brands and imports - even in large quantities - determine the retail trade. Quantity restrictions such as one's own sales area and settlement in a small or medium-sized town belong in the museum - marketplaces offer access to an almost infinite number of households, throughout Europe and even worldwide.
The icing on the cake of one's own trading activity is very often the targeted purchase of remaining stock, overhangs or promotional items with limited availability. These products can be procured regularly at a significant discount to the regular purchase price and offer attractive exclusivity from the competition due to their limited availability.
Remainder, what was the question again?
The following article deals mainly with the following questions:
What is a stocklot or left over stock anyway?
How happens a left over or stocklot?
How to find the right RESTPOSTEN / clearance stocks in wholesale?
What is the purchasing risk for certain categores of stocklots?
How do I set up additional sources beside RESTPOSTEN.de?
In addition to these facts, we explain the legal conditions and explain which forms of stocklots and clearance items are suitable for the various trading models. The explanations are supplemented by a table with the most important wholesale trade fairs for stocklot dealers.
Overstocks and stocklots – term, sourcing and trade briefly explained
The differentiated consideration of the term residual item is particularly important here. This is often used in modern trade as a universal term for goods which can or should no longer be traded via the usual distribution channel of the original supplier. These can be special items, overhangs, faulty productions, B-goods, cancelled orders or even bankruptcy goods. What all forms of residual items have in common is that the respective supplier has an increased interest in selling the product as quickly as possible.
In many cases, this offers an excellent negotiating position when it comes to agreeing the price of the goods. Often a product is not offered particularly cheaply because of defects, but rather because it is no longer suitable for the regular trade of this particular company due to external circumstances. If the reseller compensates for these external circumstances within the framework of his own trading concept, he has the prospect of being able to resell the favourably acquired products at significantly higher prices. This form of trade is therefore associated with unusually high profit margins. It should be noted that very many resellers are interested in trading in residual items. The competition is accordingly great. This circumstance does not, however, lead to an impairment of the achievable market prices, but rather to a difficulty in purchasing the corresponding goods. As numerous traders show interest in this area and in some cases have already maintained long-standing contacts with potential suppliers of remaining stocks, patience is required especially at the beginning of a corresponding trade offensive. The research in our platform for post RESTPOSTEN.de, the study of the daily press and the direct establishment of contact with potential offerers is irreplaceable particularly in the initial phase of the trade with remainder posts. Despite all the uncertainties and risks, trading in residual items represents a considerable opportunity for disproportionately high profits and outstanding business results.
Stocklots trading, but correct
Many people want to deal with RESTPOSTEN, but who knows exactly what the word RESTPOSTEN means?
A search at Wikipedia unfortunately only results in the following result:
"Stocklots and overstocks in trading are left over inventories of goods...These residual inventories burden the liquidity of a company... and are therefore repelled."
The "stocklot / overstock" term is a very frequently used and at the same time an unclear, soft and subjectively coined term, because the term is not a terminus technicus in trade.
The terms " stocklot / overstock ", "special item" and "overhang" or "surplus stock", "clearance", "stock lot" or "overstock" are often used synonymously, but may mean an elementary difference in commercial law.
In the trade practice of RESTPOSTEN.de the most different goods and offers are called "stocklot / overstocks". In no case, however, can a conclusion be drawn from the term "stocklot / overstock" as to the quality of the goods offered. In most cases, the word stocklot / overstock describes only the factual reason for the sale, but not the condition or quality of the goods offered.
The only common feature of all stocklot / overstocks is that the supplier who offers the goods as stocklot / overstocks usually wants to sell these goods at short notice and the sale should take place as easily as possible, since the sale of stocklot / overstocks is not part of the supplier's core business. In most cases, it is quite simply a matter of gaining space and refluxing liquidity.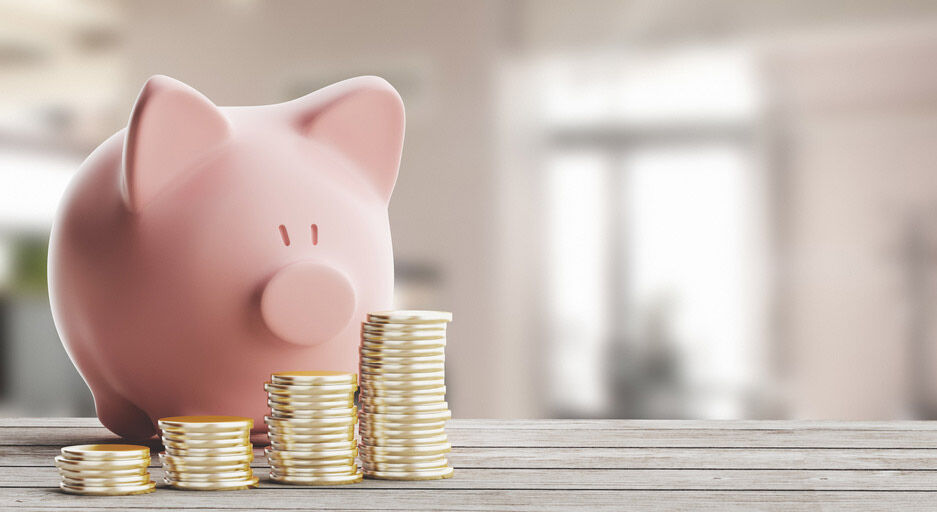 Targeted procurement of left over stocks: The purchase tips of the professionals of RESTPOSTEN.de
In order to be successful in the trade with stocklot / overstocks, a well thought-out and clever procurement, as well as the construction of an own network is of unconditional importance. In addition, fast decisions are required in trading with RESTPOSTEN, because who is fastest gets the best items.
If, for example, you receive an offer alert for the term "Adidas" on RESTPOSTEN.de, then you are probably not the only retailer who is automatically informed about new items in this search term. Whoever was the first to ride in negotiations with the seller now has the best chance of receiving the best pieces from the item or the total item.
The special advantages of trading with RESTPOSTEN can only be used optimally for your own company if you as a buyer have as direct a connection as possible to the sources where overproduction and other stocklot / overstocks arise. The optimum would be for you to receive an offer before it is published on a marketplace. In order to secure a place "in the first row" with suppliers, the buyer should know exactly under what circumstances, at what locations, under what conditions and to what extent these stocklot / overstocks arise that are best suited for his own resale.
Excursus on product quality: because quality decides whether the price is good or not
The quality of goods is the decisive factor for evaluating the price attractiveness of a stocklot / overstock or a product range. Our platform RESTPOSTEN.de is regarded as the inventor of the structured evaluation of goods qualities for stocklot / overstocks. We dedicate a separate and central chapter to this topic of product quality on campus and prominently display the associated product quality for each offer on our POSTEN platform: www.restposten.de/warenqualitaeten.php.
In the following, we present the most common trading circumstances in which stocklot / overstocks arise which are then no longer regularly offered. Depending on your own trading model, the examples given here will enable you to search more specifically in the future and better assess the quality of stocklot / overstocks and their trading risks.
1. stocklot / overstocks from seasonal overhangs, especially in the area of fashion, accessories & fashion
One of the best-known stocklot / overstocks is the seasonal oversupply of assortments, as it occurs with mail-order companies, marketplace traders, manufacturers and mail-order traders in general - i.e. distance sellers, stationary chain stores or also with wholesalers and retailers and most importantly, with brand manufacturers, e.g. the fashion world. Here seasonal trade topics are illustrated and the dealer and/or brand manufacturer stands before the reality that e.g. Christmas balls in January and swimwear in November run very badly and rather the new color x or the new model y in the trade should, old commodity is however still there.
But also the topics grill, camping and outdoor are seasonal and affected by constant technical innovations and further developments. If yesterday the column grill or the smoker was still in, it must be a US-BBQ outdoor kitchen with gas grill in the next season.
However, since the warehouse has to "rotate", i.e. the pallet spaces, the retail sales areas, the capital employed and the stocked goods have to reach a certain turnover frequency, the products must not remain until the next season or be stored, or cannot be resold in the case of fashion articles because there are new trends and colours. In such cases, sales are often made even before the end of the season, on the basis of available projections and sales results.
Seasonal overhangs occur daily, especially in the textile sector, by distance sellers, manufacturers, importers and wholesalers. Distance sellers of course use their own possibilities of discount promotions and strike prices, nevertheless it is often neither possible nor advisable to sell all stocks quickly to the existing customer base.
Evaluation of this RESTPOSTEN type:
Goods: attractive, up-to-date, often branded goods
Suppliers: many, are easy to findQuality
Quality: Usually 1A Goods, no returns or defective
Discounts: high - Suppliers have to vacate warehouses for new goods
Risk: relatively low, Curious goods/brands can be sold well with discounts
Quantities: from small to large, suitable offers for all company sizes
Payment: first purchase in advance, regular business often on invoice with payment terms
Plannability: very easy to plan, as regularly recurring dates
2. BBD (best-before date) Hazard/Packaging damage/Misgrammage Food wholesale and industry
This type of stocklot / overstock occurs in almost every industrial company and especially in the food industry. Here canned goods are not filled properly, grammages are different, the cake is too light or too dark, instead of chocolate there are pistachios in the dough or the summer threatens the chocolate store. Especially in the case of goods at risk of BBD, or fresh goods with a short BBD, as is often the case with baked goods or fresh chilled food, these stocklot / overstocks must be sold within hours or days. For the supplier, the BBD - the best-before date is the limit that makes a commercial good either animal feed or worse - a disposal item that has to be recycled and removed from the packaging.
These types of RESTPOSTEN are very often offered at outrageously low prices, especially for chilled or frozen food, because there are only a few buyers and traders who have the necessary storage capacity and logistics. As a dealer, you should know in advance what and how you can sell these goods quickly. In the B2C online trade many foods and especially short BBD are hardly to be offered.
Evaluation of this residual post type:
Goods: attractive, up-to-date, many times branded goods
Suppliers: many, are easy to find
Quality: never 1A goods, as only short shelf life, both faultless and faulty goods
Discounts: very high - suppliers must sell quickly
Risk: very high - race against the BBD
Quantities: usually large / pallet sales / truck load
Payment: immediately upon acceptance, rarely invoice (except for regular buyers)
Plannability: not plannable at all
3. technical change - model change - legal regulations
In this category you can summarize remaining items of consumer electronics, power tools, vehicles, light & lighting, smart home and e.g. white goods like refrigerators, freezers and electric stoves.
These types of stocklot / overstocks are usually only offered by the industry, importers and wholesalers. The legal requirements for the energy consumption/energy efficiency of many products are regularly becoming stricter, which is why some stocks in the EU in particular must be sold off before certain deadlines. With mobile phones, mass memories, EDP and cameras the technical change is constant and permanent, which is why there is always a large offer at remainders here, both with the prominent marks, and with rising new marks, B-brands and the trade marks.
In the area of smartphones, storage media, digital cameras, notebooks and tablets there are other influencing factors besides the general technical change, such as the firmware or the operating system of the device. Here, current operating systems often require stronger processors or more memory, so that some devices, for example, can no longer be supplied with updates.
Another major area of this segment is the Smart Home segment. In this relatively young product range, it has not yet been decided which operating systems will become market leaders and the areas of WLAN, transmission speeds, security & encryption are subject to rapid change.
Finally, the area of Light & Lighting should also be highlighted, in which rapid change has taken place as a result of the advent of LEDs. But even at the moment, LEDs are becoming increasingly brighter and in the area of light output per watt of power consumption, rapid developments can be seen on the market. The replacement of neon tubes by LEDs in offices is boosting the market, but often turns stock goods with poor performance into slow-moving goods or export goods.
Evaluation of this residual post type:
product: attractive, good technical knowledge is required for evaluation
Vendors: many, are easy to find
Quality: almost always 1A product, yet not technically up to date
Discounts: high - Suppliers must sell quickly
Risk: high - Consumers often follow the new technical trends
Quantities: usually from medium to large
Payment: immediately upon takeover, rarely invoice (except for regular buyers)
Plannability: easy to plan, there is always something new, especially at trade fairs
4. wrong production / wrong batch
This type of stocklot / overstock is often referred to as the "chocolates" of stocklot / overstock trading. Such stocklot / overstocks mainly occur as large items for importers and industry. These items are so popular because, although they are a production error for the client, in most cases the third party cannot detect any errors. Such a stocklot / overstock arises, for example, if a green vase is shown in the catalogue, but a blue vase was produced "by mistake". These RESTPOSTEN are in most cases absolutely faultless 1A goods and the customer, who does not know that the vase should actually be green, will not identify the goods as remaining stock.
The biggest problem in trading this type of stocklot / overstock is trademark law and the statutory labelling requirements for distributors of goods. The vast majority of products are, of course, in a package with the product name, importer and perhaps a brand printed on it. Electrical goods or packaging are provided with licence numbers and goods with barcodes. The importer or manufacturer of such goods often produces special packaging, trademarks or private labels for his customers, if the industrial property rights of the goods do not belong to him, then he must first obtain the authorisation to offer this faulty production on the market at all.
In many cases, such authorisations are granted only on condition that the goods are neutralised or exported to certain sales territories. This packaging must of course be regularly neutralised before resale or labels cut from textiles.
Evaluation of this residual post type:
Goods: extremely attractive, up-to-date, often branded goods, mostly suitable for the start of the season
Provider: few, to be found only by chance
Quality: almost always 1A Goods / possibly neutralization of packaging/product necessary
Discounts: very high - suppliers must sell quickly
Risk: sale as a complete lot, no warranties
Quantities: usually large and very large
Payment: immediately upon takeover, rarely invoice
Plannability: chance business, not plannable
4. orders not accepted / order cancellation
This case also occurs mainly in industry, importers and wholesalers. The ship is late, the client is insolvent or no longer creditworthy, the delivery was not on time. Many of these types of stocklot / overstocks share many factors with the "faulty production/faulty batch" just discussed, as these goods are very often produced to order. Custom productions are usually characterised by the fact that the supplier of the goods is not the owner of the rights to the brand name, design and packaging and the goods are marked with the customer's data.
In addition to the contractual penalty often incurred by the supplier in this case, a large quantity of goods, which should preferably be pulled through directly to the customer, is suddenly a storage, liquidity and distribution problem that often has to be solved at very short notice.
In this case too, the customer's packaging may have to be neutralised in order to comply with the requirements of trademark law and the statutory labelling requirements for placing goods on the market. Also with these stocklot / overstocks one speaks in the industry gladly of the "chocolates" of the post trade. The item is ingenious when all trademark and labelling rights lie with the importer and the client has simply become insolvent. Then all at once and punctually to the season a large quantity of Kurante commodity is available, which must find fast new buyers.
Evaluation of this residual post type:
Goods: very attractive, often NoName or private label, suitable for the start of the season
Provider: some, happens to almost all major retailers and importers
Quality: almost always 1A Goods / possibly neutralization of packaging necessary
Reductions: high - suppliers must sell quickly
Risk: sale mostly as a complete lot, often with complete warranty
Quantities: large and very large
Payment: immediately upon acceptance, rarely invoice
Planability: occurs more often than you think
5. trade overhangs - discounters and retail goods / change of supplier in trade
The overhangs from the promotional business of discounters and chain stores, as well as the removal of the shelf meters of manufacturer "A" in a stationary chain store, so that supplier "B" can place his goods, are among the main sources of stocklot / overstocks. New promotional sales or promotions take place every day, which of course also leave overhangs behind, even with the best disposition. Furthermore, the specialist departments in DIY stores, for example, are often taken over by new suppliers who first have to take over and clear out the existing inventory of the competitor before they are allowed to farm the areas themselves.
Thousands of pallets of residual stock regularly come together from these areas, which are of course also very popular with online retailers, as there are usually good and up-to-date products from the medium price segment or the discount segment with high discounts to buy.
If such batches of goods are offered in the mixed pallet container, caution must be exercised, however, as a wide variety of goods qualities and even defective goods may be "hidden" in the pallet. In such cases, it is often advisable to inspect the condition of the goods or the mixture in the pallets. On RESTPOSTEN.de this possibility is indicated by the symbol of a pallet with the addition ?goods inspection possible? to the respective offer.
If there is a long business relationship with the supplier and if, for example, the department of lamps & lights, wallpapers, paints & varnishes and e.g. power tools or illuminants have been cleared out at the branch, then such items are often bought blind at the appropriate discounts, because the buyer is happy to get a chance at all.
Evaluation of this residual post type:
Goods: attractive, current seasonal goods or at the end of the season, many times private label
Suppliers: few large, long-term purchase contracts conclude a few large suppliers
Quality: from 1A goods to defective
Discounts: high
Risk: sales mostly as collected lots, pallet by pallet, no warranties
Quantities: medium, large and very large
Payment: immediately upon acceptance, rarely invoice
Planability: occurs more frequently than you think
6. stocklot / overstocks from inventory & inventory adjustments
This process is carried out regularly and recurrently in almost every trading company. Particularly in industry, importers and wholesalers, the current stock levels are checked at regular intervals, but as a rule always during the preparation or postprocessing of the inventory. All dealers who keep the assortments in stock should carry out regular assortment adjustments. During this process of inventory checking and inventory cleaning, overstocks and smaller remaining stocks are often grouped together in the sites "mucked out" and small quantities that have reappeared, since the valuation as individual inventory items is too time-consuming and cost-intensive. The stocks released for sale are often combined in mixed pallets, which are then very often enriched with customer returns and semi-finished goods.
But beware - here, as a rule, the individual product is not recorded again in the EDP and shown individually on the invoice, but a "mixed special item, x pallets at the pallet price or flat rate price is sold "en bloc". This is a special case of the purchase contract which was formerly referred to as the "sale in the bows and arches". In fact, with this form of purchase contract, the buyer waives a large part of his rights due to defective delivery, as the seller does not provide detailed explanations of the nature, content and quality of the goods sold either in advance or on the invoice.
In such a case of the B2B sales contract the buyer takes over the goods "as seen" or blindly, if he renounces his possibility of inspection, or even concludes the sales contract without possibility of inspection.
Evaluation of this residual post type:
Goods: from the little treasure to many small stocks everything possible Suppliers: many suppliers
Quality: From 1A goods to "tested defective" or semi-finished products
Discounts: very high
Risk: very high - Sale mostly in mixed lots, without warranty
Quantities: Pallet-wise, sometimes truck loads
Payment: immediately upon receipt, rarely invoice
Plannability: occurs regularly
7. C-goods, unchecked customer returns, mixed pallets, mixed pallets, B-goods Mixed offers
Customer returns, mixed pallets and B-goods are the most frequently traded products on RESTPOSTEN.de. As e-commerce's share of retail sales increases, the number of "common return pallets" on offer continues to rise. In this case, the special case described above is the rule. Products are packed into mixed pallets, usually sorted by category, e.g. women's textiles, women's shoes, household goods, mobile phone accessories, costume jewellery & watches etc. These mixed pallets can contain different products of the same quality, but very often "unchecked returns" are actually offered, i.e. the reason for the return of goods is neither checked nor taken into account by the supplier. Such goods offers on RESTPOSTEN.de called "C-goods" include all conceivable goods conditions from the unopened new goods, the "I don't like it, but it's nothing" return, to the defective product or even worse, the tested and dirty deep fryer. Of course, electrical scrap is also contained or "hidden" in such mixed pallets. In the case of C goods, there are different products with different fabric qualities on the pallet. Such a pallet can be a direct hit or a total loss + disposal costs, but is in any case associated with testing costs if the goods are to be resold to consumers.
There are some legal pitfalls for the B2C retailer to consider here, because if a defective product is repaired and put back into circulation, then consumer electronics products may incur license fees e.g. for DVD, receivers, mp3 and other components of the repaired device. Furthermore, the repair must of course be carried out in such a way that it does not pose a risk to the consumer in terms of the employee carrying it out, the documentation of the repair and the marketability of the product, and that applicable regulations are observed.
Especially the purchase of defective devices and consumer electronics declared as electrical waste can be a dangerous business if, for example, license fees and repair regulations are not observed by the distributor.
The commercial processing of unchecked returns or C-goods is the king class of item trading and requires a great deal of expertise and sophisticated testing scenarios for a wide variety of goods and equipment. At the same time, the potentially fast profit naturally also attracts inexperienced traders or beginners, who then simply declare returns as new goods without expert inspection and bring them back to the trade. The danger of the trade with C-goods from the range textiles, shoes, outdoor and Co is naturally uncommonly easier compared with household goods and electrical articles - if thus first going attempts with the trade of C-goods are to be undertaken, then best possible with just such goods.
Evaluation of this residual post type:
Goods: mostly current seasons and attractive products
Suppliers: few specialized suppliers, as a service provider of the trade
Quality: From 1A to scrap + disposal costs
Discounts: very high
Risk: very high - Acceptance as mixed item without warranty
Quantities: Pallet-wise, with large, constantly thousands of truck loads available
Payment: immediately upon receipt, rarely invoice
Planability: always available on the market
8. insolvency realisation, liquidation of business, auction, realisation of goods from the landlord lien, realisation from liens or security rights of banks, realisation of insurance damages (accidents - truck overturned, water damage in container)
The "real" and "real" trade in general average, stocklot / overstocks and special items. Only suitable for real trade professionals with a lot of experience and sufficient liquid capital, because here only against immediate payment and as seen and without any guarantee is sold - or is clear that against the seller no rights from a defective delivery can be asserted. Recourse to the manufacturer of goods is also regularly not possible if the manufacturer or importer concerned is currently being liquidated by the insolvency administrator.
The largest profits can be made with stocklot / overstocks or exploitations of this kind, but of course traders can also buy a total loss, which even has to be disposed of at a high price. Since there is usually no recourse to the seller, recycler and manufacturer with this type of stocklot / overstock trading, each trader should only buy goods with which he really knows exactly and whose hidden faults he recognizes. Especially when such items are auctioned off, premiums of an auction and security provisions must be taken into account in the calculation.
Evaluation of this residual post type:
Goods: everything is possible, in many cases the best goods have long been gone
Suppliers: some providers such as banks, landlords, administrators and recyclers
Quality: from 1A to disposal still costs
Discounts: very high - recyclers' fees not forgotten in the calculation
Risk: very high - sale without warranties
Quantities: from the individual item to the entire factory
Payment: immediately upon acceptance cash or advance payment + premiums
Plannability: constantly new recycling items available
Sales as seen and seen "en bloc": The commercial emergency in the trade
The sale as item/lot e.g. "mixed special item household goods, gift articles & other stocks, quantity 80 pallets, flat rate price 10.000,00 EUR" is a special case in the commercial purchase contract.
Contrary to the usual conditions for a valid purchase contract, the object of the purchase contract is not sold "en bloc" in a measurable, countable and objectively verifiable manner with an exact description, quality and specification, but the purchase is made without regard to any errors, exact quantities or a listing of the individual components of the commercial transaction.
If an entrepreneur buys a good as a so-called "mixed special item", the buyer waives a large part of the rights to which he would be entitled under commercial law in the event of a defective delivery. In colloquial terms such shops are also called "bought as seen or as visited".
In addition, the buyer in a B2B commercial transaction does not have to be explicitly informed of the special features of such a contract form. If, for example, there are no individual items of the purchased goods in the offer, on conclusion of the contract or on the invoice, if a smooth price is agreed for an item, or if, as mentioned above, "10 mixed pallets of electrical goods for 100.00 EUR per pallet" are offered, then this is usually already such a purchase contract from a legal point of view, with all the associated legal consequences for the buyer.
Stocklots and the quality of the goods
The description of the quality or condition of the goods is completely detached from the description of the goods as stocklot / overstocks. The stated quality of goods has a decisive influence on the buyer's purchase rights due to defective delivery and possible rights of recourse against the supplier in the event of hidden defects or guarantees.
A stocklot / overstock can have any qualitative condition (from 1A goods to B-goods and refurbished), but the different qualitative classifications are a frequently underestimated problem for the retailer. This is because the commercial trader who sells his goods to the consumer may only restrict the consumer's guarantee, warranty and rights of withdrawal within very narrow legal limits. However, the legal relationship with his supplier is subject to the commercial freedom of contract and thus the supplier can release himself as far as possible from liability and guarantees. In such cases, the risk of product quality and complaints lies with the retailer who resells mixed items to retailers or consumers as individual items that can be identified.
On RESTPOSTEN.de, the quality of the goods offered plays a central role and each offer on the platform must be assigned a status of goods on the basis of the definitions of the status of goods valid for the marketplace.
Conclusion and recommendation for trading with stocklot / overstocks
Trading in stocklot / overstocks can be a very lucrative business for the trader, but it is also regularly associated with increased risks in purchasing. Especially if the stocklot / overstocks are to be obtained directly from industry, from insolvency administrators or from liquidators. This type of procurement is usually a particularly time-consuming research, which requires a high degree of flexibility and of course very often requires large storage areas and a lot of free capital.
However, these are prerequisites that B2C retailers, especially in distance selling and e-commerce, do not always have.
We recommend that dealers almost always concentrate on their own core competence and take care of their own sales and new customers.
In order to buy attractive stocklot / overstocks, you don't have to buy trucks yourself from the industry, importers or brand manufacturers. There are professional wholesalers and buyers who can better assess the risks with experience and market knowledge. The purchase of second hand stocklot / overstocks is much safer for the dealer in terms of predictability, security and time to make a decision and often compensates the price disadvantage many times over. A B2B trading platform like RESTPOSTEN.de is of course an ideal platform to get exactly the market overview you need and to contact the right suppliers if necessary. The supreme discipline is then the purchase of remaining stock or excess stocks outside the EU and the introduction of these goods into the European economic area. However, before entering into such transactions, a trader should be fully aware of any industrial property rights such as trademarks and patents, his obligations as an importer and any product testing required to comply with EU conformity requirements.
Never miss a post again - the automatic alarm functions on RESTPOSTEN.de
The fastest merchants get the best items, so it is important to be informed as soon as possible which preferred products are available as new offers. Users of the platform can save their search e.g. for the search term "Adidas" with one click as an alarm and receive information in real time as soon as offers corresponding to their own search pattern become available on the POSTEN platform RESTPOSTEN.de. The "offer alarm" not only saves the corresponding search term, but also all defined filters. Dealers who are only looking for 1A goods, prefer offers from certain categories or only certain price ranges can save such comprehensive search patterns for themselves with 1 click and are automatically informed about their own Favorites Center. In the same way, you can follow particularly attractive suppliers or product categories that are important to you, with just 1 click and in future simply won't miss any RESTPOSTEN.